Without the past there is no future
The history of the horse world digitally accessible
The future of the equestrian sector is uncertain
The equestrian sector is on the verge of a major transformation. Will we still be able to ride horses in ten or twenty years? Scientists and researchers working on the future of the Netherlands outline various scenarios. For example, professor at Erasmus University Jan Rotmans states in his book 'Embrace the Chaos' that the Netherlands will change more in the next 100 years than in the past 1000 years.
For the equestrian sector, the social support and the available space for equestrian sports, recreation and husbandry will determine whether we can keep the horse in our society.
Fortunately, more and more parties are realizing that we need to take action . Not only to improve the welfare of horses, but also to make the horse sector sustainable and future-proof . This will require a lot of commitment, innovation and creativity. Not only from entrepreneurs, studbooks, and sports federations. But from all horse lovers and professionals. Organized or disorganized, traditional or alternative.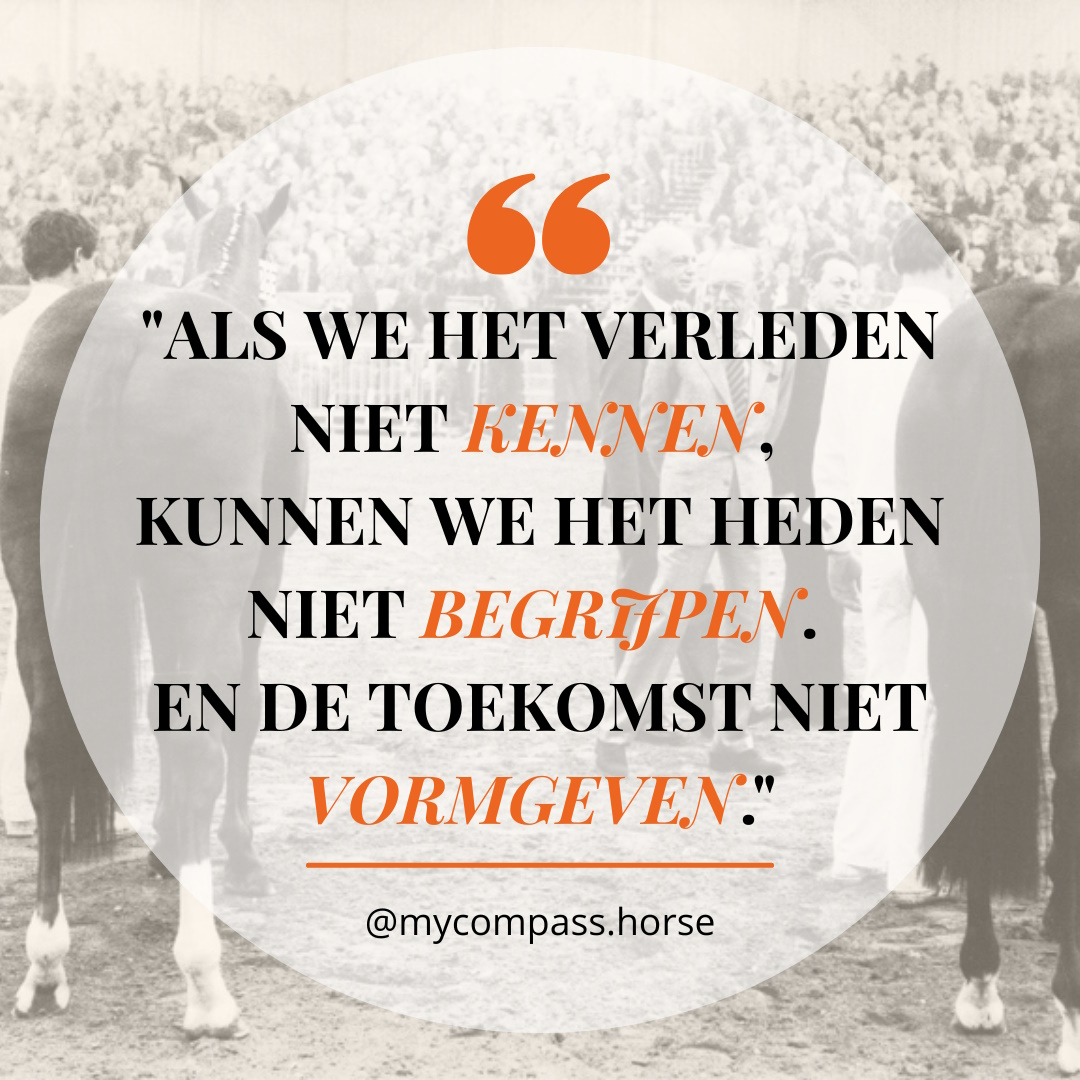 Without the past there is no future
With all the uncertainty that comes to the horse world, we tend to only look ahead. Yet it is also important to look at where we have come from. The historical relationship between man and horse goes back at least 6000 years and is symbiotic and unique. The horse has played an essential role in the development of our human civilization.
This is due to his ability and willingness to constantly adapt to changing circumstances. Because of this unique historical connection, we in the Netherlands have acquired an enormous amount of knowledge about and around the horse. The horse has taught us many lessons and made us experience wonderful moments throughout the different eras.
Those memories live on in the hearts of many. Or in attics where they slowly dust. With uncertain times and a double ageing population on the way, there is a risk that our collective equestrian memory will be lost . Including all lessons learned.
We must prevent that!
The goal: To secure, digitize and make accessible our equestrian collective memory
While we can hardly imagine a world without the internet and social media, most of equestrian history has taken place in the pre-digital era.
For centuries, knowledge transfer and current affairs were only done through books and publications in newspapers and magazines. A large part of it has never been digitized. Knowledge is now in danger of being lost. It is important that we keep it and pass it on to the next generation.
With this project we want to secure, digitize and make accessible the history of the horse in our society that is embedded in attics and archives with the older generation.
The next step is to keep these archives up to date . A big project that will only succeed with the help of the equestrian community.
To start this project properly, we have an amount of €75,000 needed to properly establish the basis for digitization and assurance. This allows us to purchase the necessary equipment to digitize all photo material, documentation, books, newspapers and magazines in-house.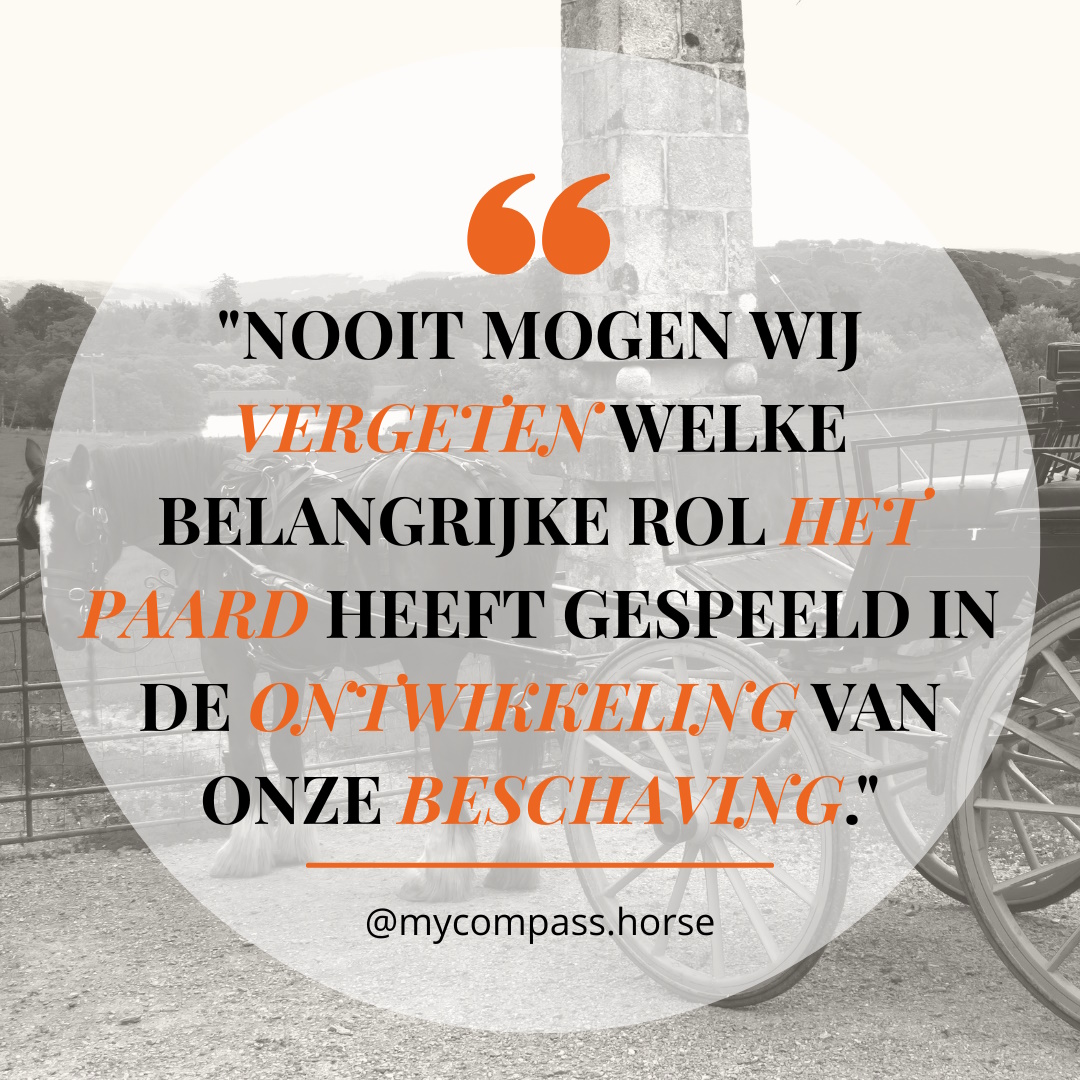 Join! Together we ensure that knowledge can be transferred to the next generation
The horse world is constantly evolving. Developing horsemanship is progressive insight.
We would not have had the knowledge and experience we have now if we could not build on the knowledge that has been passed on to us by previous generations of teachers, breeders and everyone who has worked with horses.
Help secure this knowledge. When you contribute, your donation will be converted into a subscription that gives you access to the digital archives.
The colorful history of our bond with the horse in pictures
The reason for this project was the call of equestrian photographer and equestrian journalist Jacob Melissen. In connection with the end of his career , Jacob sought a new purpose for his equestrian archive that he has built up during his career.

But Jacob is not the only one who has made it a life's work to collect and archive our unique history with the horse. We have also been in discussion with other parties who have historical collections and have come to the conclusion that we have a common interest :
Making the enormous knowledge and information contained in the archives (digitally) accessible to the equestrian community.
In this Samen Sterk project we will start with jacob's archive. And to further supplement it and keep it up to date. Jacob Melissen has agreed to play an important advisory role in this.
Sponsors and cooperation
Do you feel connected to the equestrian sector as a company or organization and would you also like to contribute to securing the unique history that we share with the horse? Then we would like to get in touch with you. For companies and stakeholders, we offer various opportunities to connect with this project and make it visible within our community and through our channels. Contact us!
Ask?
You may have any questions about this project.
That is why we have listed the most frequently asked questions for you. Do you have another question? Send an email to jasmijn@mycompass.horse